The Worst Job EVER
3/7/2017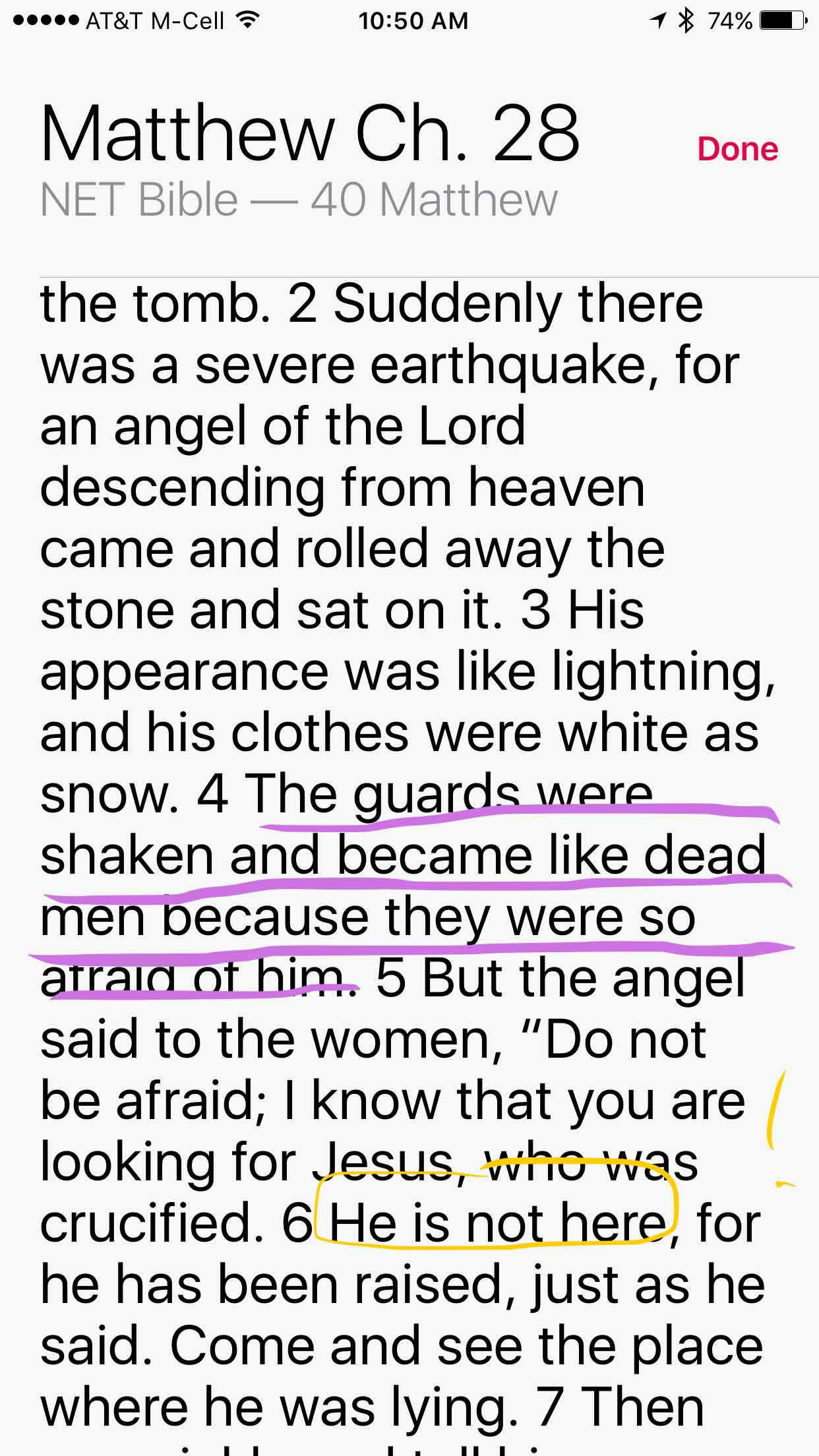 Like "atheists" today (the one who does not believe and the one who does not LIVE JESUS DAILY—these are both atheists: 2Thes.1)...
...the "job" of trying to guard Jesus' tomb and keep him "dead" is a very dangerous job! He can't be kept "dead" or even MIA!
Guarding Jesus' "tomb" has to be the worst job ever. A lose-lose scenario times ten million.
No one can EVER win that war against a Resurrected Jesus and His Kingship!
Maranatha!